Lost Trails Retracing the Xixia Footsteps
Lost Trails is a new series designed following specific in-depth cultural needs. Rich in intellectual hints and historical and cultural contexts. This trail aims to create an engaging frame for discovering China's extremely rich history and multi-facet ethnic melting pot. It retraces historical itineraries and focuses on a specific story or culture to present an intriguing adventure among incredible landscapes. Particularly suitable for adventure and culturally keen people.
Retracing the Xixia Footsteps
This unique adventure follows the Xixia Dynasty (Tangut), it is known that they left astounding pyramid tombs and Khara Khoto, the city conquered by Gengis Khan in 1227 A.C. and now lost in the desert waiting to be explored. This itinerary explores Ningxia, Gansu, Inner Mongolia, passing through incredible and surprising landscapes – far from the crowds.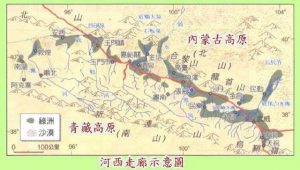 The base was a long research triangulating on-site scouting, the Hermitage in St. Petersburg where basically all of Tangut relics currently are, some (manual) biblioteca nose-dive on the exploration at the end of XIX century by Russian in particular, but also British and German explorers. Then last summer we connected the dots, just to find more astonishing places we never heard of before.
We mixed Ningxia remains of the enigmatic pyramidal royal tombs,  moving along the Hui Muslim culture with its mosques and temples toward the Gansu Corridor and Lanzhou, passing through a little known Stone Forest nestled along a river.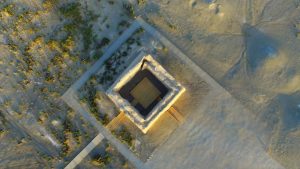 From the Colored Mountains of Zhangye and its sleeping Buddha to the mighty mega dunes of the Badan Desert, dotted by 141 lakes, and the highest dune in Asia –  Bilutu( 698 mt.). It's here where we will find Khara Khoto, the last remnant of a Tangut city lost in the desert – the same place according to legend, where Gengis Khan in 1227 lead the siege that brought destruction to the city. The next destination is Dunhuang, with the finest Buddhist murals in all China, resonant dunes and the most mesmerizing Devil's Marble of Yardan.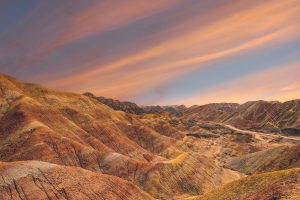 To close this western exploration, as we had to head back to Beijing for ongoing journeys, we closed the experience hiking an abandoned section of the Great Wall, once again in total solitude. In this way we had the privilege to immerse ourselves in the perceivable power of this defense structure, imagine marauding tribes galloping toward the amazing walls. Surely, you may say brave they were, as you really feel so little on this apparently endless stone-snake running through the northern hills.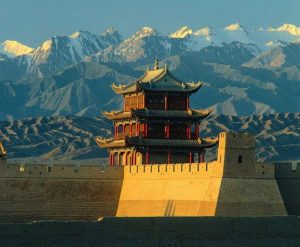 Yes, we avoided the most visited attractions, we skipped the "classic" musts and we used alternative ways to visit the – unavoidably – known ones. So with some pre-organization and some tricks of the trade we were able to discover by ourselves The Danxia, to ride on a private jeep during the a-m-a-z-i-n-g sunset in Yardan and even a chance to experience a flight on an ultralight over the resonant dune at sunrise! I would not boast about the thrilling jeep riding among the mega dunes as this would not be fair…