Ancient Tea Forests of Jingmai Mountain Now UNESCO-Listed
Nestled in the lush southwestern province of Yunnan in China lies a hidden gem: the ancient tea forests of Jingmai Mountain. These forests, which have been cultivated by the Blang and Dai peoples for over a thousand years, are home to some of the oldest and most prized tea trees in the world.
In September 2023, the Cultural Landscape of Old Tea Forests of Jingmai Mountain was inscribed on the UNESCO World Heritage List, making it the first World Heritage Site dedicated to tea culture. This recognition is a testament to the cultural and environmental significance of these forests and to the resilience of the communities that have sustained them for centuries.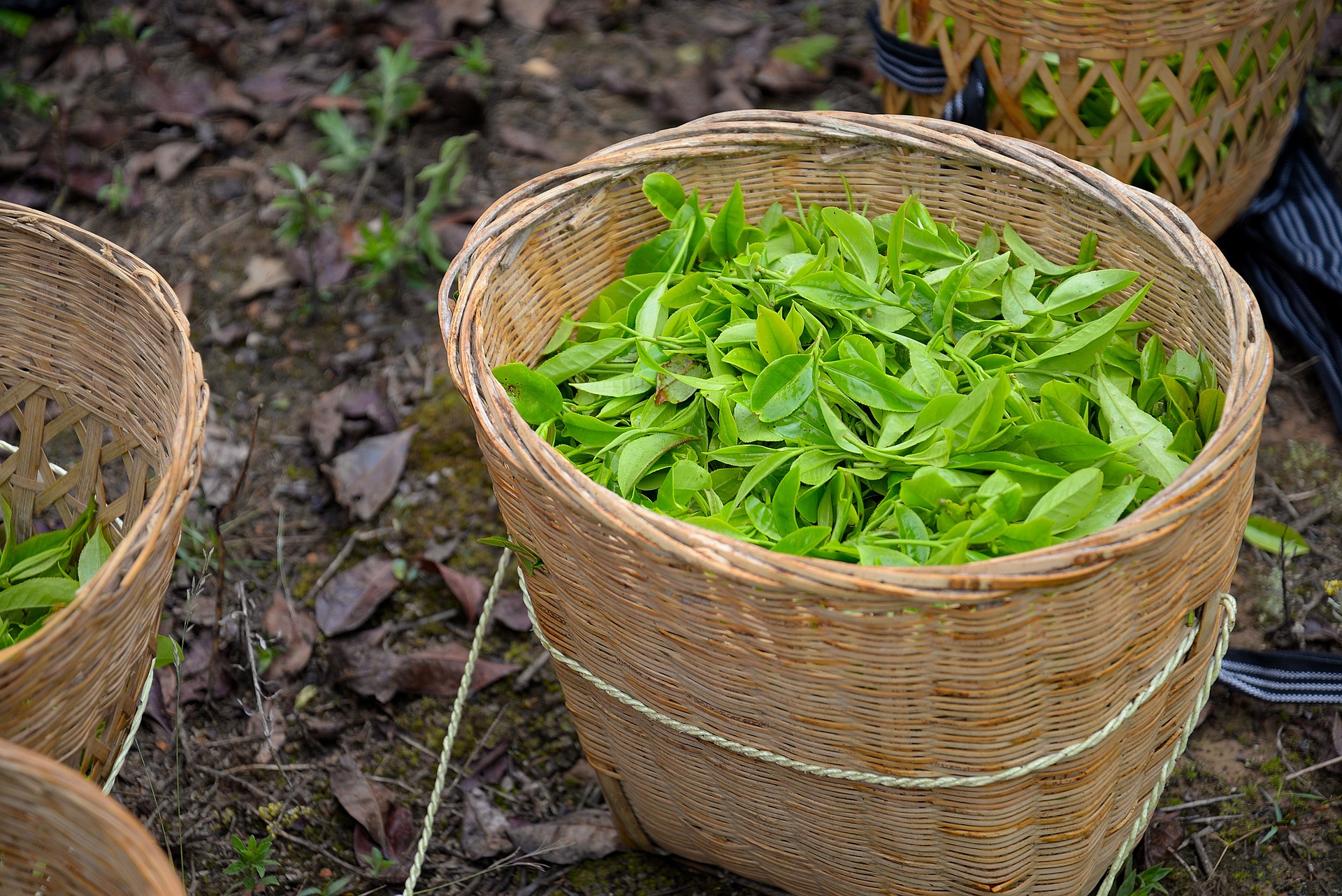 A Unique Tea Journey
Visiting the Jingmai tea forests is a truly immersive cultural experience. The air is thick with the intoxicating scent of tea and the landscape is a tapestry of verdant green forests, terraced tea plantations, and traditional villages.
One of the most popular attractions is the Dapingzhang Tea Forest, which is home to over 100,000 tea trees, some of which are over a thousand years old. Another highlight is Nuogang Village, a traditional Dai village that is surrounded by tea forests. Visitors can learn about Dai culture and traditions and sample some of the local tea.

Local Tea Culture
In Jingmai, tea is more than just a drink. It's a way of life. The Blang and Dai peoples have a deep reverence for tea and they believe that it has both physical and spiritual benefits. Tea is used in a variety of traditional ceremonies and festivals and it's also an important part of everyday life. Visitors can have the opportunity to participate in a traditional tea ceremony and to learn about the different types of tea that are grown and produced in the area.
Sustainable Future
The Jingmai tea forests are a valuable cultural and environmental resource. They provide a livelihood for thousands of people and play an important role in regulating the local ecosystem.
The UNESCO World Heritage designation will help to raise awareness of the importance of these forests as well as promote sustainable tourism practices. Visitors can also play a role in protecting these forests by supporting local businesses and by respecting the local culture and traditions.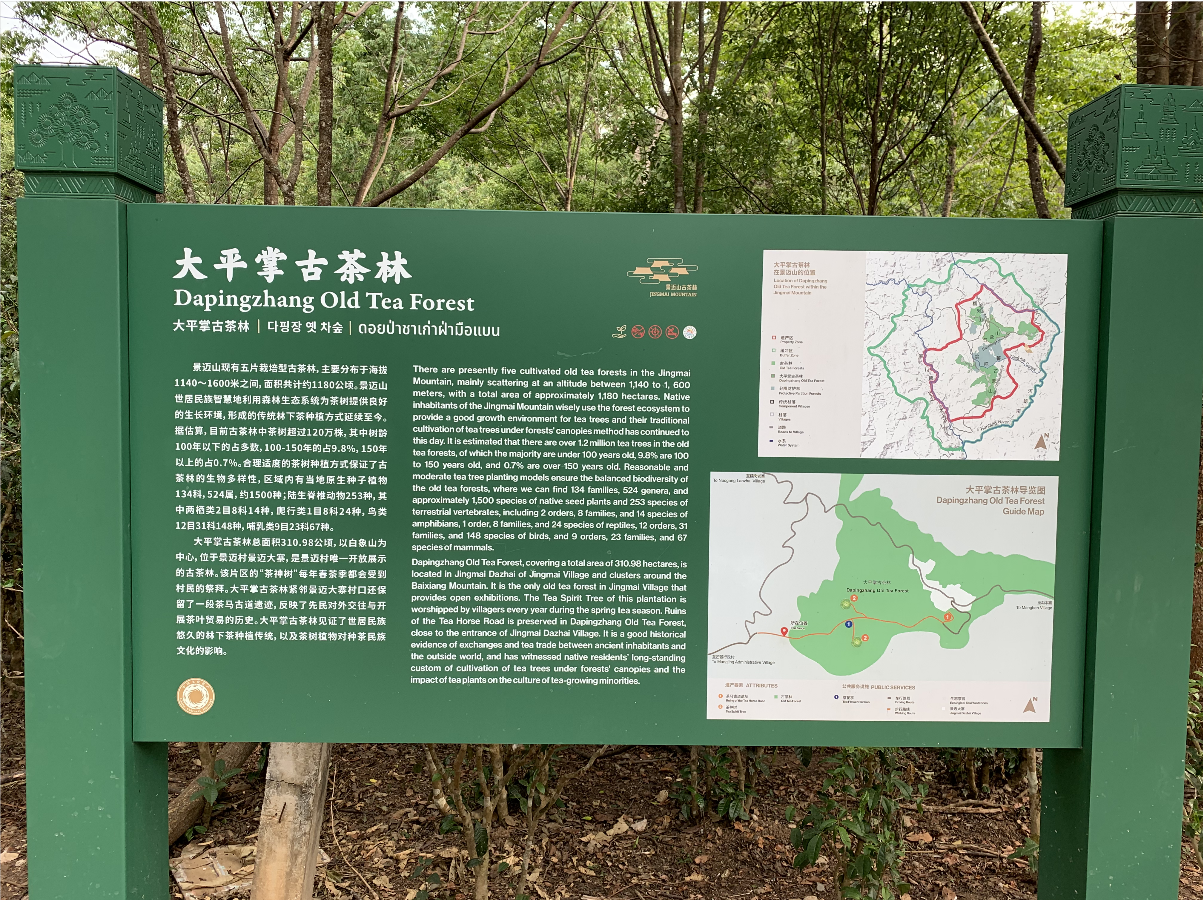 How to Get There and Where to Stay
The Jingmai tea forests are located about 50km from the city of Jinghong, Xishuangbanna Dai Autonomous Prefecture in Yunnan province. The best way to travel there is by car. There are a number of hotels and guesthouses in the Jingmai tea forests to choose from, but we recommend staying in one of the traditional villages to experience the local culture firsthand.
Things to Experience

Explore the ancient tea forests on foot.
Visit traditional villages such as Wengji and Nuogang to learn about local culture and traditions.
Meet with the local Blang and Dai people, whose main source of income is the processing of Pu'er tea.
Participate in a traditional tea ceremony and sample some of the local tea.
Learn about the different types of tea that are grown and produced in the area as well as the tea production process.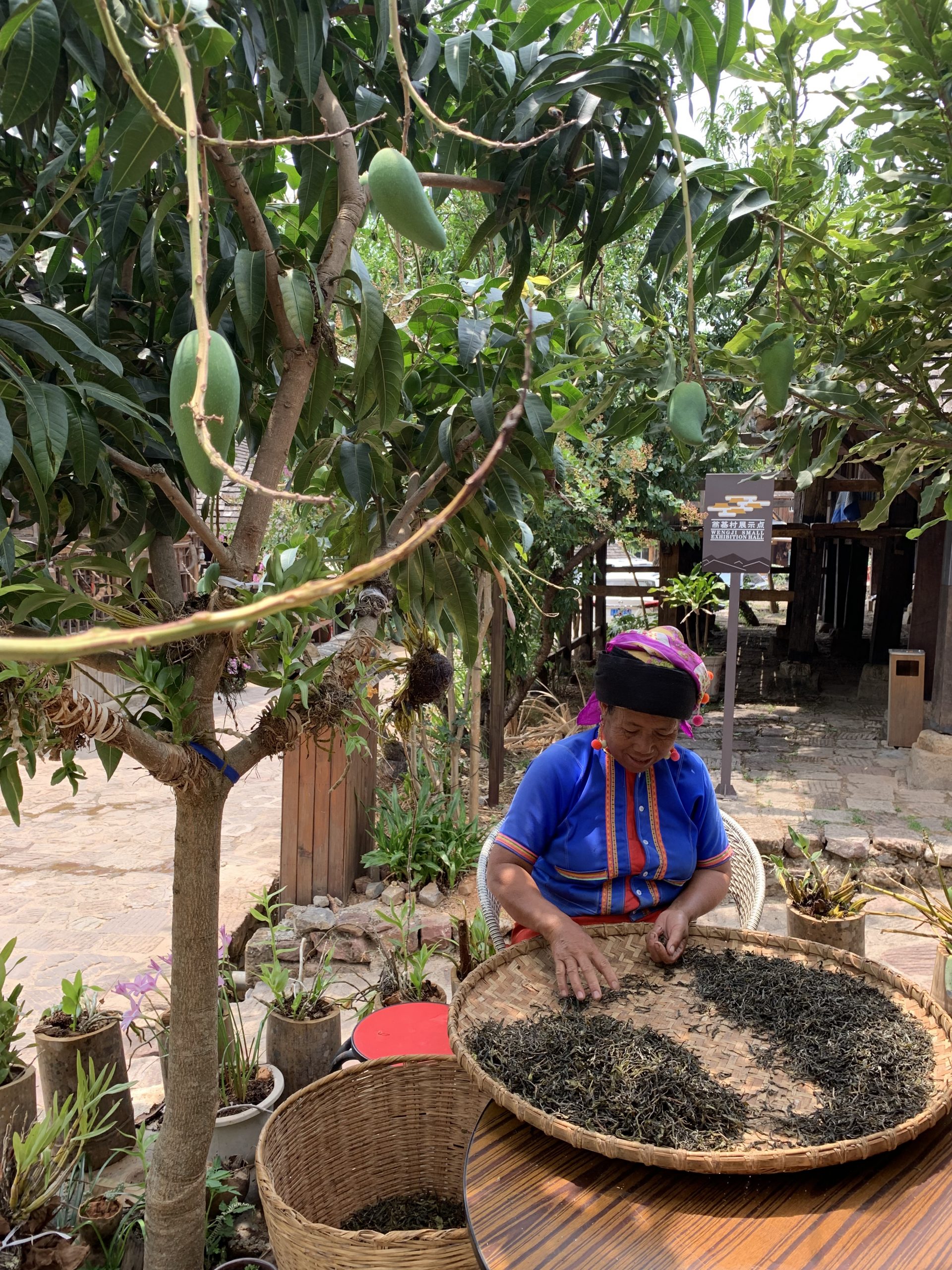 Book a Private Tour With Us!
South Yunnan Discovery: Xishuangbanna to Jingmai Mountain | 4 days/3 nights
Journey to the captivating Jingmai Mountain, a UNESCO World Heritage since 2023. Discover the rich culture of the Bulang and Dai ethnic group villages and hike through an age-old tea plantation forest, surrounded by the beauty of ancient tea trees. We get up close with majestic elephants at the enchanting Wild Elephant Valley and explore Manting Park, once an imperial sanctuary of the Dai Kingdom. We also visit Zongfo Temple, an exquisite Thai-style Buddhist sanctuary, to uncover its historical and cultural significance.
Click here for the full itinerary or contact us with any questions you may have.